Unique Metaphysical Offerings
Located in Austin, TX, Yarrow & Sage is everyone's favorite place to Support Local Magic.

In addition to a high quality selection of books, tarot, oracle, incense, candles, and other ritual tools, we are proud to feature a dazzling array of lovingly crafted
magical goods made by independent artists and herbalists.

We Are a Cashless Business
We Accept All Cards, Google Pay, and Apple Pay
Celebrate 5 Years of Yarrow & Sage
Join us on Saturday, October 7th from 12pm-4pm for our 5 year anniversary event.
Anniversary Event Link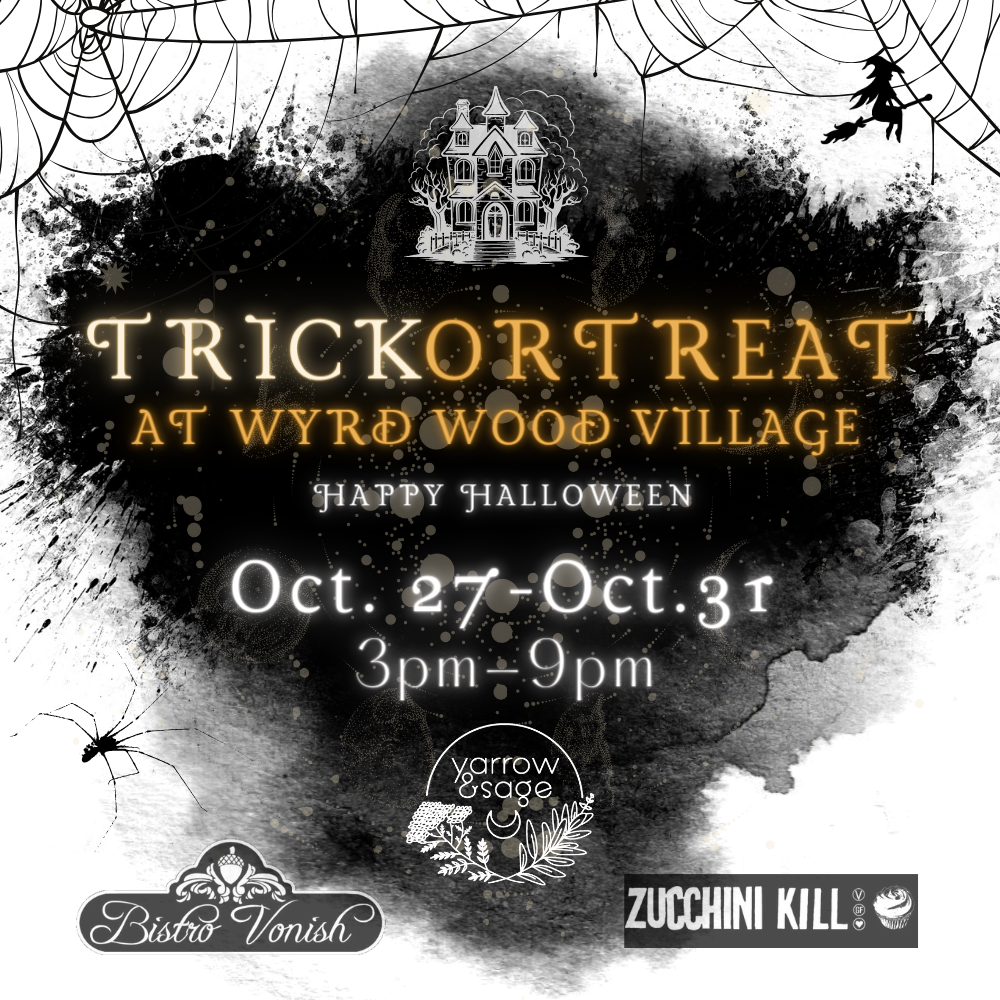 Trick or Treat @ Wyrd Wood Village
Visit Wyrd Wood Village this October 27th-October 31st for trick-or-treating!
Trick or Treat Event Link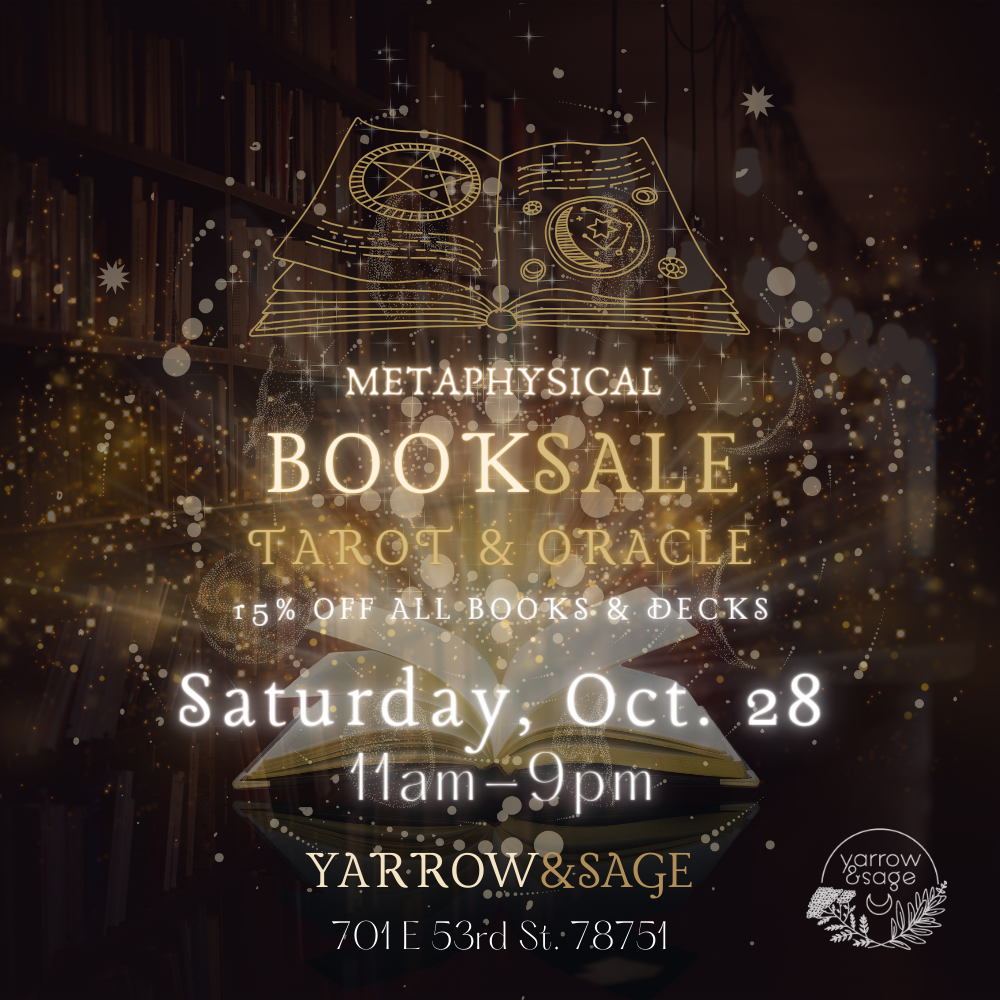 Fall Full Moon Metaphysical Book Sale
Shop with us this October Full Moon
on Saturday the 28th from 11am-9pm
for our one-day sale. Take 15% off all
books, tarot, & oracle decks!
Book Sale Event Link
GIFT CARDS
We offer digital gift cards for both in-store and website shopping. Please note that in-store gift cards cannot be redeemed on our website and website gift cards cannot be
redeemed in-store due to separate payment processing systems.

Apothecary

Our on-site apothecary is where the magic truly happens! We craft our own original line of organic herbal products right next door to the Yarrow & Sage retail shop. Choose from a selection of intentional, elemental, or wellness teas, incense, oils, sprays, scrubs, candles, and lip balms.

Yarrow & Sage Botanicals

Food & Drink

We encourage all weary travelers to sample the elevated vegan cuisine featured at Bistro Vonish food trailer. Afterwards, any sweet tooth can be satisfied at Zucchini Kill Bakery (entrance in the back yard.) Plus our coffee, tea, & potions trailer, Wyrd Brew, is coming in the fall of 2023.

Wyrd Brew Trailer

Tarot Readings

Those seeking personal guidance can book an appointment with tarot reader and licensed NLP therapist Linda O'Neal. With a Buddhist approach to mindfulness practices, she is passionate about helping people find clarity by using effective strategies to restore balance in mind and spirit.

Austin Tarot Therapy